What to do with the plethora of zucchini and tomatoes this time of year? There are so many delicious, healthy ways to enjoy zucchini and tomatoes. Check out these recipes and be sure to leave a comment to let me know how you like them. And if you haven't already, be sure to grab my TOP TEN TIPS FOR A MORE ORGANIZED LIFE. From healthier habits to less clutter, you're going to love these tips!
This chicken dish is a sure win on a hot summer night! Serve with a delicious Happy Gal salad. Click HERE for the recipe.
Two serving options on this one: I like to mix it with cooked, shredded chicken and eat it like a salad. This makes a perfect meal! It's also really good served with tortilla chips, but if you're going that route, I'd recommend the Baked Tostitos to save on calories and fat.
Corn and Black Bean Salsa
1 can corn (11 oz.)
1 cup chopped fresh cilantro
½ c. chopped red onion
3 tomatoes, chopped
1 jalapeno pepper, seeded, finely chopped
1 red bell pepper, chopped
2 tsp. minced garlic
1 can black beans (15 oz.) drained and rinsed
2 lg. avacados, peeled and cut into ½ inch pieces
Dressing:
1 T. salt
¾ t. cumin
6 T. fresh lime juice
2 T. oil
2 T. cider vinegar
Combine all dressing ingredients, shake until well blended.  Add to chopped salad ingredients and mix.
Shh!! Don't tell the Italians that I'm ditching the bread and oil, but this is the way I make a perfect snack that is both healthy and a friend.
Healthy Bruschetta
Tomato slices
Lite string cheese
Chopped basil
Salt and pepper
Balsamic vinegar
Slice the tomatoes and top with strands of string cheese. Sprinkle with basil, add salt, pepper and balsamic vinegar to taste. The final step is to leave your comment about how much you love this below, because you will think you've died and gone to heaven.
No clever name for this one. Just another great snack that is your friend!
Tomato Snack
Tomato slices
Whole wheat Ritz crackers
Laughing Cow Lite garlic cheese spread
Salt and pepper
Top a Ritz cracker with the Laughing Cow cheese spread, then add tomato and salt and pepper to taste.
This is such a great go-to recipe for a quick lunch, snack, or light dinner.
Skinny BLTs
Sandwich thins
Sliced tomato
Turkey bacon, cooked
Lettuce
Fat free mayonnaise
Salt and pepper to taste
Top sandwich thin with these classic BLT toppings, saving yourself a lot of calories using these recommended substitutions. I love these thin sandwich buns…such a great way to eat your carbs.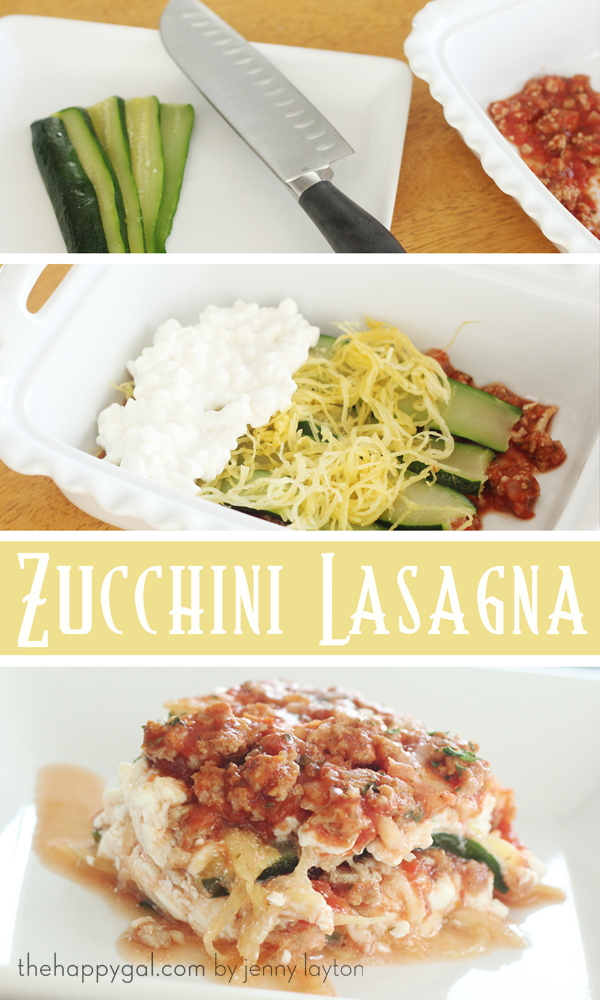 This lasagna recipe is an old family secret. Hope you enjoy this healthy version! I love replacing the noodles with lasagna. Refined Carbs are not necessarily an enemy, but there is no reason to use them if you can improve upon the taste with a great vegetable like zucchini.
And the best part of this recipe? It makes a great meal – fresh or frozen! Be sure to check out my freezer meal post here for more great tips on making freezer meals.
Click HERE for the recipe.
Turkey Meatloaf with Zucchini
Remember how Seinfeld's wife wrote that book about sneaking vegetables into your kids' food without them knowing? That's kind of the trick with zucchini, and this is what you're pulling off in this recipe. We love to eat this meatloaf with a little ketchup on the side, served with a baked yam and some steamed green beans.
2 zuchinnis
1 lb. turkey burger
1/3 c. Italian style bread crumb
1 egg
2 T. ketchup
¼ tsp. salt
¼ tsp pepper
Coarsely shred zucchinis and squeeze between paper towel layers until very dry.  In large bowl with hands, mix zucchini, turkey, bread crumbs, egg, ketchup, salt and pepper.  Form into loaves and freeze in disposable bread pans. Bake in oven at 450 degrees, about 45-60 minutes.
Rumbi's Rice Bowl
I'm very predictable when I eat at Rumbi's; it's the teriyaki chicken rice bowl every time (skip the rice, add extra steamed veggies.) Zucchini season is a great excuse to make this for dinner. Thanks to Favorite Family Recipes for their version of this great recipe!
Zucchini Brownies
Okay, is anyone else's mouth watering? You can always count on Chocolate Covered Katie to rescue us healthy-eaters when it comes to dessert! Click here for the recipe.
Healthy Zucchini Bread
I hate to deprive myself of something I want to eat. I also hate to eat lots of calories and sugar. So a healthy version of a favorite recipe seems to be a win/win. Hope you like this one from the Food Network. Extra tip: if you like chocolate chips in your zucchini bread, I've discovered sugar-free chocolate chips made by Hershey. Life-saver!
Yogurt Basil Chicken Kabobs (with zucchini)…
…Last, but certainly not least. When summer meets grilling meets too much zucchini, you really have no other choice. I love this kabob recipe from Martha Stewart (mostly because it exploits another love of mine: Ahh, basil! But that's a post for another day.)
Bonus Recipe!!!
(This is the +1 because I almost forgot to give you my all-time favorite omelet recipe…full of tomatoes!)
Bruschetta Omelet
If you weren't expecting this recipe, then you don't know me well enough yet. Anything worth eating can be made into an omelet. (Well, almost anything.) This is a breakfast you won't soon forget. Hope you enjoy it!
Egg whites
Chopped tomato
Chopped basil
Bacon bits
Garlic salt
Pepper
Mozzarella cheese
Heat an omelet pan to medium heat. Pour in desired amount of egg whites, and top with tomato, basil, bacon bits and seasonings. Cook both sides, and serve folded in half with a small sprinkling of mozzarella cheese melted inside.
Have any great tips or recipes for tomato, zucchini, or other food in season? I'd love to hear them! Please comment below.
Related posts: