Ready for clear counter tops,
an empty sink, and a to-do list you've actually done?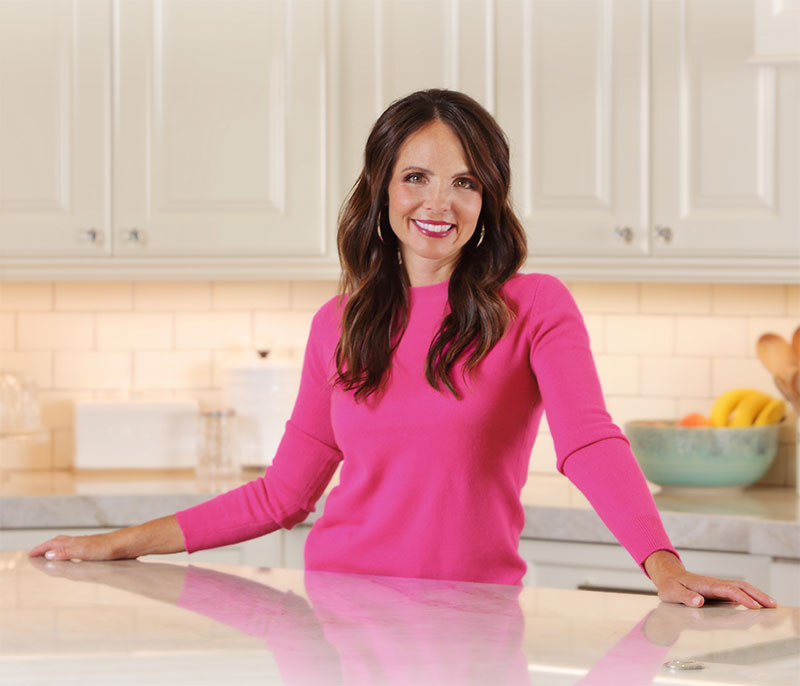 Ready for clear countertops, an empty sink, and a to-do list you've actually done?
It shouldn't be so hard to stay on top of things.
Watch it disappear fast with these 10 free tips.
Looking for FreedomFiler®?
Organized paper and filing
cabinets start here.
Learn more about
personal coaching with Jenny.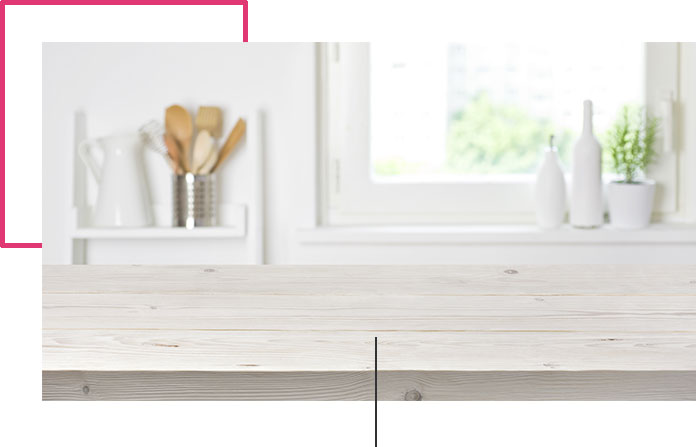 Watch it disappear fast
with these 10 free tips.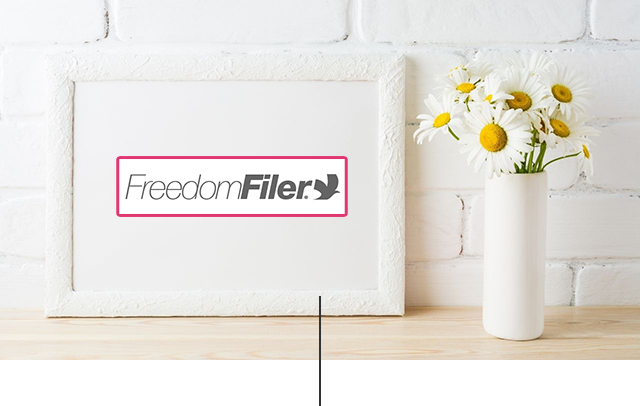 Looking for FreedomFiler®?
Organized paper and filing
cabinets start here.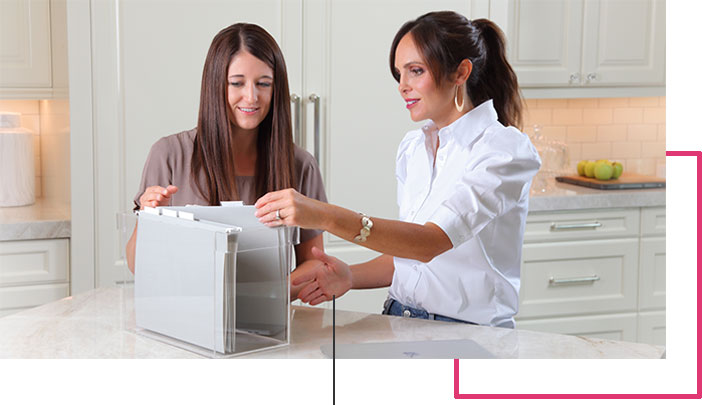 Learn more about
personal coaching with Jenny.

I'm Jenny, a professional organizer AND life coach…which means I'm the girl that knows how to get you organized and make it stick! No matter how messy life feels – a cluttered home, too much to do and not enough time, or feeling like you've lost yourself in all the demands of life – we can clean things up. To learn more about how I can help, keep reading…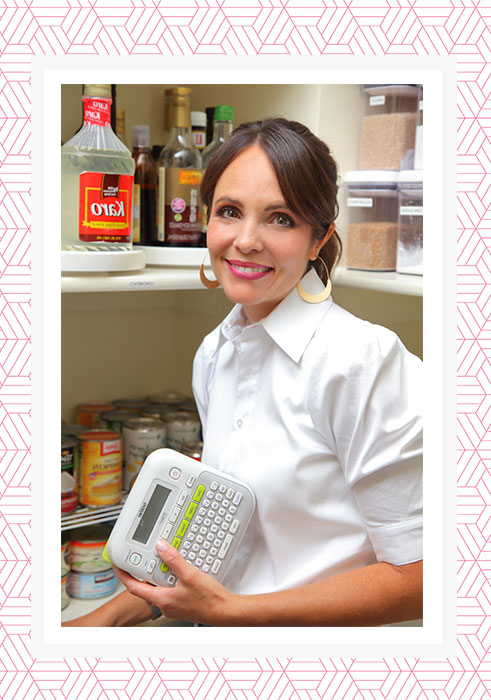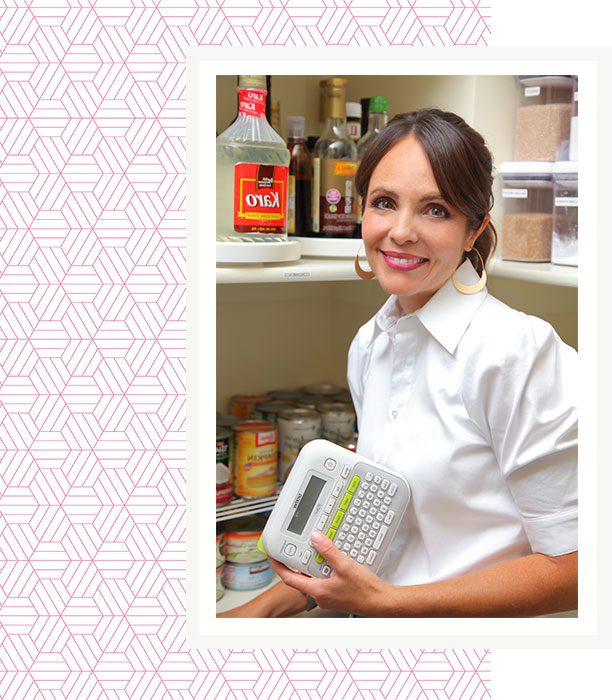 It's time to wake up every morning with the
confidence that you've got this!

Register for Get Organized Bootcamp.
Watch or listen to the traning.
Follow the simple steps…and watch everything begin to transform.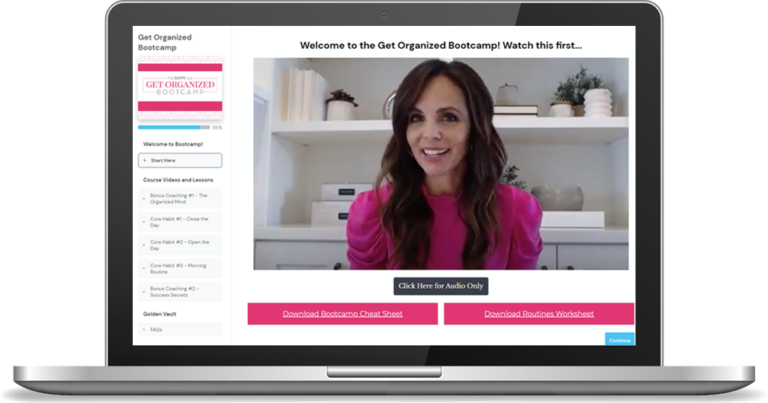 I have met with many life coaches, counselors, and self help experts over the years and no one has been able to help me as much as Jenny Layton. Her approach to organizing both physical and mental environments has created lasting change in my life. Her catchphrases come to my mind often and help me stay on track. She has been a pivotal force in helping me reclaim my life from clutter and overwhelm.
Jenny, I don't think I'll ever be able to thank you enough. In three days, your bootcamp has already profoundly impacted me. I know I will use these tools for the rest of my life and they will help me achieve my dreams. I am a single Mom, and I've found it so challenging to make time for myself while just maintaining a home and raising my child. It dawned on me yesterday that I can create an entire cycle of daily habit hooks that will enable me to craft the most beautiful, balanced, productive and fulfilling life. It brings me to tears! I've never felt so inspired in my life! Thank you with all my heart, Jenny!
I wish I had done this a long time ago! I'm starting to put my boys through the bootcamp too--right now I have them sorting out art supplies.
Wow. I love how much more in control I feel of my life and my home. I'm actually excited each night to list the 1-3 things I'm going to focus on the next day. My husband and kids have even started helping out in little ways without me even asking since they see me cleaning up home base and keeping things more in order. I feel so much more prepared to take on this summer and can't wait to make memories with my family while still feeling like we have some sense of order at home. Thank you so much, Jenny!
I love Jenny's approach. She sets you up for success, and not only clearly explains what to do, but also why it's important. I have been to various trainings and enrolled in other group mentoring programs that spanned over months, but in just one week she showed me some key foundational principles I had been missing. In other programs I felt at times like I was drinking from a fire hose as I tried to take it all in and do everything all at once, but Jenny's method of giving small, simple steps that slowly build on each other made implementing these strategies so much easier. No matter where you are at on the organizing spectrum, I believe Jenny can add value to everyone!
Jenny has helped give me time back for meaningful activities like spending time with family and friends, without feeling stressed that I don't have time for it. She has given me peace that everything is under control and will get done in because it's known and scheduled. The only surprises now are normal life surprises instead of many appointments and due dates and someone needing a uniform that was hiding in a laundry bin somewhere. It's amazing how streamlining and planning a routine for daily living creates such peace in our home!!! Can't say enough good about working with Jenny!
I'm so grateful for Jenny. She has honestly changed my life in more ways than just being organized. I feel like a better human being overall. I'm less stressed and angry. I'm the happy, easygoing person I used to be before having kids. I'm enjoying my time with my kids more. I was just telling my husband I'm so amazed at how much more productive I've become yet I'm less tired! In the past he and I have had conversations about how I can see who I want to be but don't know how to bridge the gap between my current self and that potential self. Jenny's organizing strategies seem to be the bridge I've been looking for.