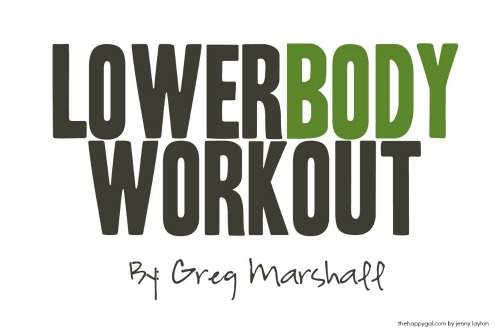 Before you get started in this post, I just wanted to be sure you knew about our fantastic giveaway this week. It's the Happy Gal Giveaway of the Year! All of my favorite organizing products, and you can enter to win one for free!

Click here for more information

. Now back to working out…

Check out this awesome workout from our good friend Greg Marshall. Your legs will be on FIRE!! Come on, you can do it!!!
Choose a moderate weight and pay close attention to form.
SQUATS
BOX STEP UPS
GOOD MORNINGS
STANDING CALF RAISES
PLIE SQUATS
SIDE BOX STEP UPS
RUN FIVE SPRINTS ON THE TREDMILL OR OUTSIDE
Do each round for 30 seconds and repeat three times